Creativity a product of Genetics or Passion?
A friend's post on Facebook today, got me thinking about the connection between Creativity and genes. Everyone can learn to be creative in any aspect with the simple effort of 'practice, practice, practice'; however, I wonder if the propensity to create art is inherited or just a learned skill?
I believe it is a bit of both.
I was aware of my mother's love of art, she was the first who encouraged me to produce art at an early age and into this world of art is where I find myself most at peace. Sadly, my mother wasn't able to explore her craft fully until late in life and only then produced a few pieces, of which I now hold dear. Her father, my grandfather, Luigi (Louis) Tango was an Architect, Sculptor and created amazing mosaics throughout churches in the South. Painstakingly created, exquisite sum of their parts; to see them is to wonder about the OCD levels of our family.
In remembering family discussions and past genealogy searches, I recalled that my lineage held three more Creatives, of whom I would like to honor here.
Specifically speaking, my Great-Great Grandfather Giuseppe Tango (Mathematician, Architect, Engineer, Painter), my Great-Grandfather, Camillo Tango (Painter, Photographer, Lithographer) and his brother, my Great-Grand Uncle, Egisto Tango (Maestro, Chief Conductor of the Royal Hungarian and the Royal Danish Operas).
Performing a Google search provides only a small window into their artistic achievements, but through the grace and kindness of familial relations, I was gifted with photos of my great-grandfather's paintings and look upon them with wonder that I share in this exclusive family heritage. Although, I'm told our styles are completely different (he -> classically trained, me more emotionally obliged) it is apparent that the 'art' gene has successfully passed down.
Though they are all long gone from this earth, I often reflect on each of their lives and humbly feel privileged to be a part of such lineage. I strive to hope that someday, I too shall command maybe but a speck of a great work such as they mastered.
So, I leave it up to you to ponder the theories to the extent of whether or not creativity is heritable. In the end, I suppose it is not from whence you came, but how you create now, for future generations to gaze and marvel at your accomplishments; to wonder about your life story. For that is the true gift of being a Creative, continually seeking to master immortality through our art.
Forgive my sparse historical accounting of each of their lives, but what I do have is a few photographs and recordings of some of their works that I will share with you.
Enlisted in the Engineers Corps in 1858 – 1886; retired with the rank of Lieutenant Colonel, Giuseppe was involved in many works of military and fortifications throughout Italy, i.e. Rome, Messina, Ancona and Napoli. In 1860 Giuseppe acquired doctorates in both Math and Architecture, working successive military and city zoning projects, he also produced, competed, and exhibited in civilian art enterprises. He was widely published in learned journals on military, engineering and architecture in Italy and even found on Amazon today. It is said that he had seven children, of which I have only heard the stories of two –> Camillo and Egisto. Married Lucia Ghiglione (1849–1925).
Camillo Tango (1875 - 1967) was born on August 2, 1875 to Giuseppe Tango and Lucia Ghiglione of Napoli. In 1912, Camillo emigrated from Turino, Italia to New York with his wife Felicina, daughters and son. One of his professional travels led him to New Orleans where he was commissioned to paint the Stations of the Cross for a beloved New Orleans historical landmark, the Saint Patrick's Cathedral which are still on view today. Settling in Ohio he continued his profession as a Photographer, Lithographer and Painter (primarily commissions from Roman Catholic institutions), perfecting his art including painting one of his largest Murals on the ceiling of St. Wendelin Church, Cleveland Ohio in 1935 – sadly, now gone). Camillo Tango lived unto the age of 92.

I'd like to share with you one of my favorite recollections of my great-grandfather in the familial annals written by Eugene Casey "The Tango-Casey Lore", 1991.

" .. Mr. Tango had an ongoing, intimate relationship with God the Father, the Son and the Holy Ghost .. Jesus, Mary and Joseph, the Twelve Apostles, Saint Francis of Assisi, St. Charles Boromeo, Saint Teresa of Avila, and especially the Blessed Mother, whom he kept hopping on 24 hour alert!

I remember vividly one occasion when he had the whole crew in on an emergency. I don't think that there was a soul in Heaven that got a wing of sleep for 36 hours running. They all reported in on the Tango case.

Let me explain what went into these enormous paintings. First, he'd make a watercolor sketch of the scene, develop the story to be told, place all the players, select the faces he wanted to employ, the colors, the clothing, the architecture of the buildings, etc.

When this was accomplished to his satisfaction, he'd roll out the enormous canvas and would duplicate the scene in charcoal from the small road map he had provided for himself. He would then slosh up gallons of paint so that he'd have unified colors from one end to the other. He'd then block in all the major colors and, working from left to right, begin to supply the details .. a mind boggling process that required intense concentration.
To apply the finished result required the erection of an ingenious scaffolding, made of 2x4's and planks that reared ten or twelve stories in the air .. and that could be easily dismantled so that the Church was not out of service for too long. On this occasion, the scaffolding was to be erected on a certain day, the paintings were to be installed and the scaffolding removed by the week's end .. a major holy day, perhaps, Easter. The problem was that poor Mr. Tango had not even begun the painting and the scaffolding would be ready in 36 hours! Even to my inexperienced eye, he had at the very least 3 weeks work ahead of him .. hard, swift work!
The following day I dropped in and was astonished to find that the work was half done! I was astounded and blurted out, "How in the he.. excuse me, Heavens name did you do that? His explanation was breathtakingly simple. When he saw what a pickle he was in, he called an emergency meeting of all the above named luminaries, apprised them of the problem and divided the canvas up into 8 parts, assigned one to each and told them,

"Look, I'll wield the brushes, but I don't have time to figure this out. You'll have to do the painting."

Apparently they all dropped everything and turned to, with astounding results. … The next day I returned and the paintings were done! Mr. Tango was pacing up and down examining the canvas, smiling. He kept returning to one section and said,

"This is Saint Teresa's - really good, don't you think?"

He was looking at it as for the first time .. I don't think he had any clear recollection of having done it.
Maybe he didn't.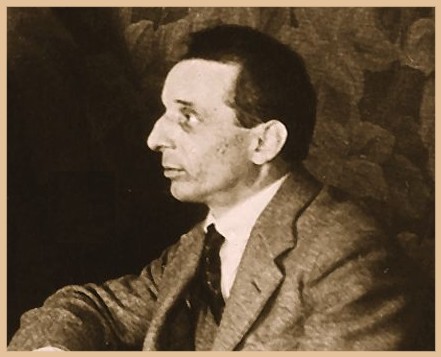 Egisto Tango (1873 – 1951) was born in Rome, Italia on November 13, 1873 to Giuseppe Tango and Lucia Ghiglione. He was the brother of Italian artist Camillo Tango who immigrated to America in 1912. Maestro Tango conducted initially in Italy, made a few brief visits to the US, conducting in New York City. According to the New York Tribune advertisement of 13 January 1910, Tango was the conductor during the first live-performance public radio broadcast. "On January 13, 1910, the first public radio broadcast was an experimental transmission of a live Metropolitan Opera House performance of several famous opera singers. The first public radio broadcast consisted of performances of Cavalleria Rusticana and Pagliacci. Riccardo Martin performed as Turridu, Emmy Destinn as Santuzza, and Enrico Caruso as Canio. The conductor was Egisto Tango. This wireless radio transmission event of the Italian tenor Enrico Caruso of a concert from the Metropolitan Opera House in New York City is regarded as the birth of public radio broadcasting."
Egisto then moved on to Hungary, was lead Conductor of the Royal Hungarian Opera. He later moved to Copenhagen, Denmark and took the position of Chief Conductor of the Royal Danish Opera. He became a citizen of Denmark, was conferred with the honor of Knighthhood. During the Second World War, and the Nazi occupation of Denmark, Maestro Tango was directly involved in the assisting, hiding, and escape of numerous Jewish musicians. As such he was much sought after by the SS and Gestapo and he stood on hippoernes undesirable liquidation list, he was forced underground. He survived the war and continued his profession until shortly before his death on October 4, 1951, living unto the age of 77. Maestro Tango was married to opera singer Viorica Vasilescu, but had they no children of their own.
"Nein-nein-nein!" as understood each and every one that they loved their Maestro. His gravestone is removed - such things happening in our country. But the spirit can neither time nor bigotry overcome."
~ Povl Ingerslev-Jensen

1. The Incredible Tango: Volume: 51, Pages: 152-157, Author: Povl Ingerslevsgade-Jensen, Publisher: Association of Danish Music Journal
2. Egisto Tango (13 November 1873, in Rome – 5 October 1951, in Copenhagen) was an Italian conductor, whose premieres included The Wooden Prince and Bluebeard's Castle by Béla Bartók.
3. Correspondence : with Eugene Ormandy, 1982-1984: Author G. Tango
4. Egisto Tango: Author Søren Berg Rasmussen