Lapis Lazuli Nuggets bo•koo™ Drop Pendant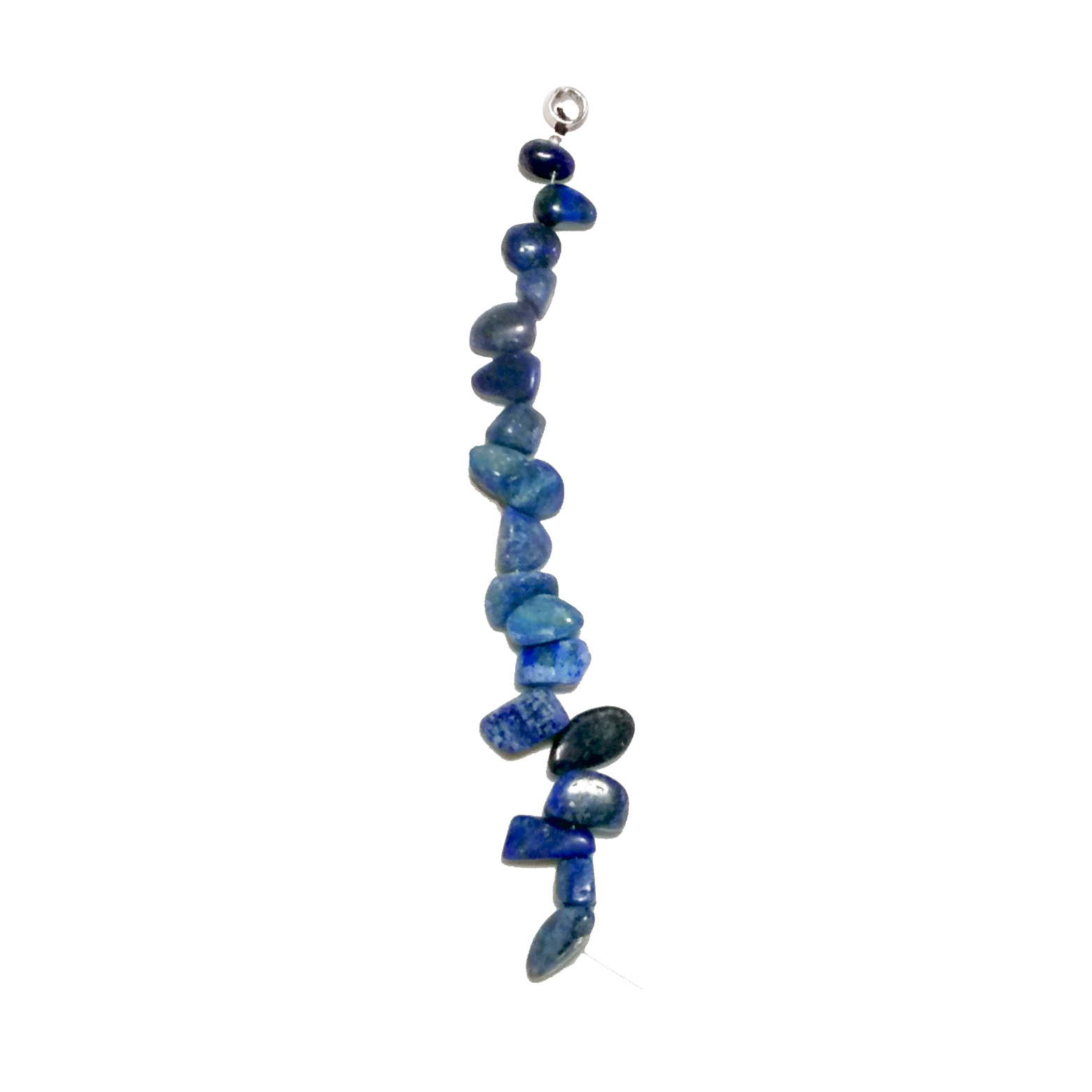 Lapis Lazuli Nuggets bo•koo™ Drop Pendant
bo•koo™ Drops are the pièce de résistance of the bo•koo™ line. With so many styles and choices, bo•koo™ Drops offer you an unlimited amount of looks to your wardrobe!
Each bo•koo™ drop pendant is individually hand double knotted between each semi-precious Lapis Lazuli gemstone bead with 100% Silk thread offering you a choice of 14/20kt gold-filled or 0.925 Sterling Silver hand metal forged micup studios' artisan bead tips matched to your bo•koo™ clasp selection.
Drop dimensions: 0.5"-1"W x 5"L
This item is made to order. Please allow 5 - 14 business days for creation before shipping.
MINERAL COMPOSITION
Lapis Lazuli is chiefly composed of the mineral Lazurite, with additional other minerals including white Calcite and sparkling specks of Pyrite. Lapis Lazuli is rarely without any of the white Calcite present. Embedded Pyrite crystals within most Lapis Lazuli add to the sparkle and naturalness of this gemstone, and when evenly distributed in small amounts makes it more desirable. A deeper blue color makes this gemstone more valuable, as well as a minimal amount of spotting or streaks of white Calcite.
ORIGINS
The most significant source of Lapis Lazuli is Afghanistan. Other commercial deposits are in Russia and Chile.
LEGENDS AND LORE
Historians believe the link between humans and Lapis Lazuli stretches back more than 6,500 years. The gem was treasured by the ancient civilizations of Mesopotamia, Egypt, China, Greece, and Rome. Due to its stunning shade of blue flecked with gold, it has long been associated with Godliness and supernatural forces.
Many cultures have incorporated Lapis Lazuli into their rituals and folklore. One famous legend states that King Solomon was given possession of a Lapis Lazuli ring by an angel. This ring allowed him to control an army of demons, which he used to build his temple. Lapis Lazuli is described as a stone of great power and an ornament of the Gods in Assyrian texts. The Babylonians told of a tree of precious stones, which sprouted Lapis Lazuli from its top. In Sumerian mythology, the goddess Inanna roamed the underworld and used rods made of Lapis Lazuli to measure the length of a person's life.
The gorgeous blue color of Lapis Lazuli has attracted the attention of artists for thousands of years and was prized as one of the most expensive pigments ground directly from the stone to make ultramarine (a blue pigment used for skies and seas).
Lapis Lazuli can be associated with the Zodiac sign of Libra.